Orijen Dog Food Biography
After endless research I decided to move forward with Orijen Premium Dry Dog Food. Orijen impressed me with their commitment to providing excellence in each of their dog food lines from puppy to senior. Orijen is a pet food brand based out of Edmonton, Alberta Canada with a focus on "Biologically Appropriate Pet Food". Biologically appropriate means that the food has been tailored to better match the natural diet of dogs. Orijen dog food is high in animal-derived proteins and low in carbohydrates which makes them one of the best dog food brands.
Orijen's website provides an in-depth PDF on the biology behind our little furry friend's digestive systems and dietary needs which can be downloaded here: Orijen White Paper PDF – Orijen's mission statement turned me into a believer.The PDF, albeit very long, is very informative about the evolutionary history of both cats and dogs. It is a must read for anyone seeking to understand the basis of their animals dietary needs as there is an abundance of misinformation on the market about how to keep our pets healthy.
Orijen is rated as a 6 star dog food at dogfoodanalysis.com and there are countless other sites that place Orijen at the top of the list for the best dog food brand on the market. I have read many testimonials online from individuals who credit Orijen with changing the health of their dog for the better, and since using Orijen for 1.5 years I can say with certainty that Orijen has kept my dog and my friend's dogs very healthy.
One of the first things that will stand out to you about Orijen is their ingredient list. I personally feed my dog the 'Regional Red' line which is a red meat and fish line. I'll compare the first 10 ingredients of Orijen Regional Red to the top selling dog food which is Pedigree.
Orijen is a completely grain-free pet food that uses 100% fresh meat that is NEVER frozen prior to being mixed into your dogs food. They are stringent on their rules for the treatment of the animals and obtain all their meat from local Canadian farms and their fish from local lakes.
Orijen Regional Red Line Ingredients:
fresh deboned wild boar
fresh deboned lamb
fresh beef liver
fresh deboned pork
lamb meal
peas
salmon meal
russet potato
herring meal
fresh whole eggs
Pedigree Adult Complete Nutrition Ingredients:
ground whole corn
meat and bone meal
corn gluten meal
animal fat – preserved with BHA and citric acid
ground whole wheat
chicken by-product meal
brewer's rice
dried plain beet pulp
natural flavor
salt
Orijen Dog Food
Orijen Dog Food
Orijen Dog Food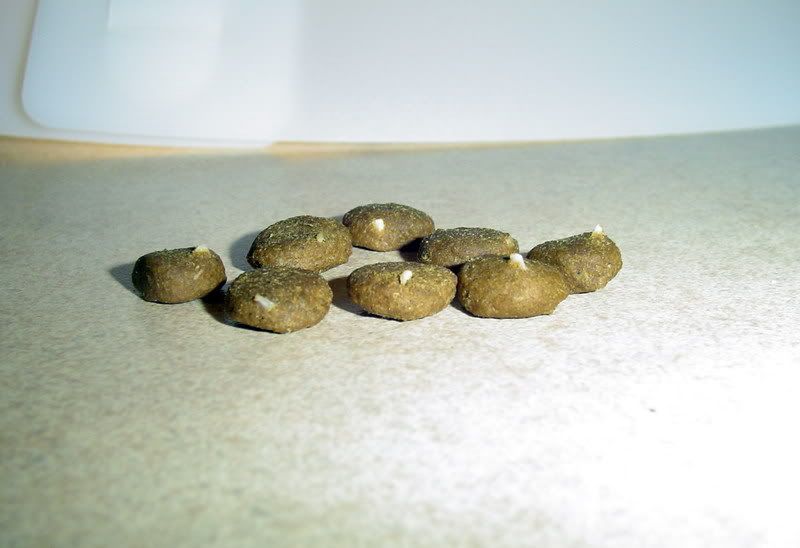 Orijen Dog Food
Orijen Dog Food
Orijen Dog Food
Orijen Dog Food
Orijen Dog Food
Orijen Dog Food
Acana & Orijen: The Champion Pet Food Story
Orijen Dog Food