Dog Breed List Biography
Dogs have been selectively bred for thousands of years, sometimes by inbreeding dogs from the same ancestral lines, sometimes by mixing dogs from very different lines.The process continues today, resulting in a wide variety of breeds, hybrids and types of dog. Dogs are the only animal with such a wide variation in appearance without speciation, "from the Chihuahua to the Great Dane".
The following list uses a wide interpretation of "breed". Breeds are usually categorized by the functional type from which the breed was developed. The basic types are companion dogs, guard dogs, hunting dogs, herding dogs, and working dogs, although there are many other types and subtypes. Breeds listed here may be traditional breeds with long histories as registered breeds, rare breeds with their own registries, or new breeds that may still be under development.
The AKC Board of Directors has the authority to add a breed to the list of AKC-registrable breeds if, in its opinion, sufficient evidence is presented to justify such action. There are a number of factors the Board considers in making this decision, including documentation that the breed in question has been breeding true for many generations, with accurate record keeping; evidence that there is sufficient interest in the breed throughout the United States; and a national club in place that meets AKC requirements to act as the parent club for the breed.
Complete List of AKC Recognized Breeds
Affenpinscher
Afghan Hound
Airedale Terrier
Akita
Alaskan Malamute
American English Coonhound
American Eskimo Dog
American Foxhound
American Staffordshire Terrier
American Water Spaniel
Anatolian Shepherd Dog
Australian Cattle Dog
Australian Shepherd
Australian Terrier
Basenji
Basset Hound
Beagle
Bearded Collie
Beauceron
Bedlington Terrier
Belgian Malinois
Belgian Sheepdog
Belgian Tervuren
Bernese Mountain Dog
Bichon Frise
Black and Tan Coonhound
Black Russian Terrier
Bloodhound
Bluetick Coonhound
Border Collie
Border Terrier
Borzoi
Boston Terrier
Bouvier des Flandres
Boxer
Boykin Spaniel
Briard
Brittany
Brussels Griffon
Bull Terrier
Bulldog
Bullmastiff
Cairn Terrier
Canaan Dog
Cane Corso
Cardigan Welsh Corgi
Cavalier King Charles Spaniel
Cesky Terrier
Chesapeake Bay Retriever
Chihuahua
Chinese Crested
Chinese Shar-Pei
Chow Chow
Clumber Spaniel
Cocker Spaniel
Collie
Curly-Coated Retriever
Dachshund
Dalmatian
Dandie Dinmont Terrier
Doberman Pinscher
Dogue de Bordeaux
English Cocker Spaniel
English Foxhound
English Setter
English Springer Spaniel
English Toy Spaniel
Entlebucher Mountain Dog
Field Spaniel
Finnish Lapphund
Finnish Spitz
Flat-Coated Retriever
French Bulldog
German Pinscher
German Shepherd Dog
German Shorthaired Pointer
German Wirehaired Pointer
Giant Schnauzer
Glen of Imaal Terrier
Golden Retriever
Gordon Setter
Great Dane
Great Pyrenees
Greater Swiss Mountain Dog
Greyhound
Harrier
Havanese
Ibizan Hound
Icelandic Sheepdog
Irish Red and White Setter
Irish Setter
Irish Terrier
Irish Water Spaniel
Irish Wolfhound
Italian Greyhound
Japanese Chin
Keeshond
Kerry Blue Terrier
Komondor
Kuvasz
Labrador Retriever
Lakeland Terrier
Leonberger
Lhasa Apso
Löwchen
Maltese
Manchester Terrier
Mastiff
Miniature Bull Terrier
Miniature Pinscher
Miniature Schnauzer
Neapolitan Mastiff
Newfoundland
Norfolk Terrier
Norwegian Buhund
Norwegian Elkhound
Norwegian Lundehund
Norwich Terrier
Nova Scotia Duck Tolling Retriever
Old English Sheepdog
Otterhound
Papillon
Parson Russell Terrier
Pekingese
Pembroke Welsh Corgi
Petit Basset Griffon Vendéen
Pharaoh Hound
Plott
Pointer
Polish Lowland Sheepdog
Pomeranian
Poodle
Portuguese Water Dog
Pug
Puli
Pyrenean Shepherd
Redbone Coonhound
Rhodesian Ridgeback
Rottweiler
Russell Terrier
Saint Bernard
Saluki
Samoyed
Schipperke
Scottish Deerhound
Scottish Terrier
Sealyham Terrier
Shetland Sheepdog
Shiba Inu
Shih Tzu
Siberian Husky
Silky Terrier
Skye Terrier
Smooth Fox Terrier
Soft Coated Wheaten Terrier
Spinone Italiano
Staffordshire Bull Terrier
Standard Schnauzer
Sussex Spaniel
Swedish Vallhund
Tibetan Mastiff
Tibetan Spaniel
Tibetan Terrier
Toy Fox Terrier
Treeing Walker Coonhound
Vizsla
Weimaraner
Welsh Springer Spaniel
Welsh Terrier
West Highland White Terrier
Whippet
Wire Fox Terrier
Wirehaired Pointing Griffon
Xoloitzcuintli
Yorkshire Terrier
Dog Breed List
Dog Breed List
Dog Breed List
Dog Breed List
Dog Breed List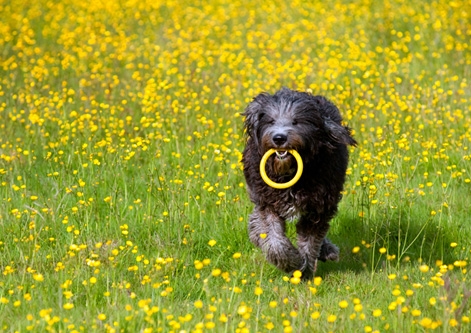 Dog Breed List
Dog Breed List
Dog Breed List
Dog Breed List
My Top 10 Dog Breed List
10 Most Intelligent Dog Breeds In The World